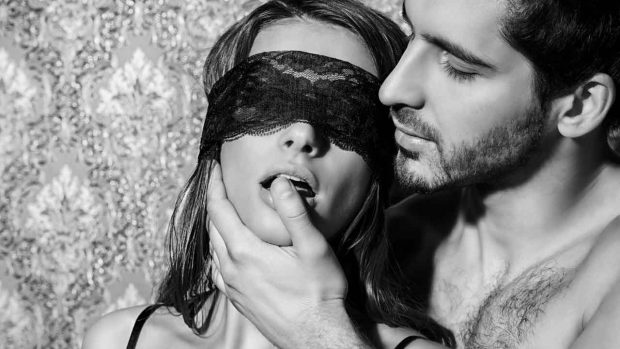 Porn Games That Bring Out My Inner Slut
Being both hedonists, my husband and I love playing porn games. They allow us to experiment sexually and end up making me do things I would normally be too scared to try. They allow me to let go of my shyness and bring out the little 'slut' in me. I should add we are both swingers. Anyway, I always found it very hard to initiate or hit on another couple, especially a woman. Playing Couplicious really turns on my husband to see his normally shy little wife turn into a hot little sex slut, LOL! He really gets super horny for me. He says when I am his 'little slut' it is like being with a another woman some exciting porn movie!
Why Porn Games?
Well, we tried to spice up our sex life and over the years. I must've purchased twenty different board games over that time. The issue we found with most adult board games is they have very little thought put into them. Or they are really boring after 4 or 5 plays. I wasted several hundred dollars on stupid games. I did find some pretty good one's like XXXopoly, but almost every other game was off to the trash shortly thereafter. Then low and behold, music to my—, er—wet little pussy, I found Couplicious.
As porn games go, Couplicious is really well thought out. It very comfortable and important for me as a (shy) woman to feel at ease to get into the mood. Every time we've played it with other friends is totally a unique experience filled with tons of hot sexual situations (and laughter!). Everyone has a great time, getting naked and doing those incredibly fun scenarios from the deck of cards.
Speaking of cards,  great idea starting with the mild cards, then moving into the wild cards as play progresses as it really keeps the sexual excitement building! However, when we realized we could use a cock block card, that took the game into tons of fun! They are the best… like having a Wild Card in a wild hand of strip poker!!!
The funniest moment for the night came when I got to ask a truth or dare question. I drew and dared our friend Steve to tell him to call up "J" (our mutual guy friend). He then had to tell him he had a crush on him! OMG, were we all dying with laughter as he tried to convince "J". Fortunately he told him what we were doing at the end of the call and he laughed and wanted to complete join our fun. That story always makes us laugh when we get together.
It's great having such a  high-quality game, down to the full-color instructions! The first game "ended" with everyone naked and horny as f**k! I say ended because we never actually finished the game, hee hee 😉
I love having sex with women, but use to be to shy to approach them. Well your game made it easy for me to let out my inner slut because hey, I'm just playing the game and don't want to be the party-pooper, right? It really made me feel more comfortable flirting with girls to this day.
Couplicious is by far, hands down the best sex game I have ever played!
Thanks for all the orgasms and have you considered a kinky-BDSM deck of cards since I just read 50 Shades of Grey!?
xoxo
Monica (and Paul)